We offer student loan refinancing to meet your needs.
Combine multiple education loans (government, private and parent plus) into a single loan with one monthly payment. You've earned your degree, get rewarded with a better interest rate.
*2 years of continuous employment at minimum income and BCU membership required.
It's easy to save money and lower your payments with:
Low Rates
Variable rates as low as 1.49% APR1.
Fixed rates as low as 2.85% APR2.
Flexible Terms
Flexible repayment terms to fit your budget - select 5, 7, 10 or 15 years (or up to 20 years for Advanced and Medical Degree).

Refinance Options
Consolidate federal and private student loans, including PLUS loans.
No Fees
No application, no origination and no pre-payment penalty fee.

Is Student Loan Refinancing Right For You?
To learn more about your options, schedule an appointment with our Student Loan Refi expert, Amy Auw.
Choose which interest rate works best for you:
Student Loan Refinance Calculator

See how much you can save with a new lower rate and term.


Calculate Savings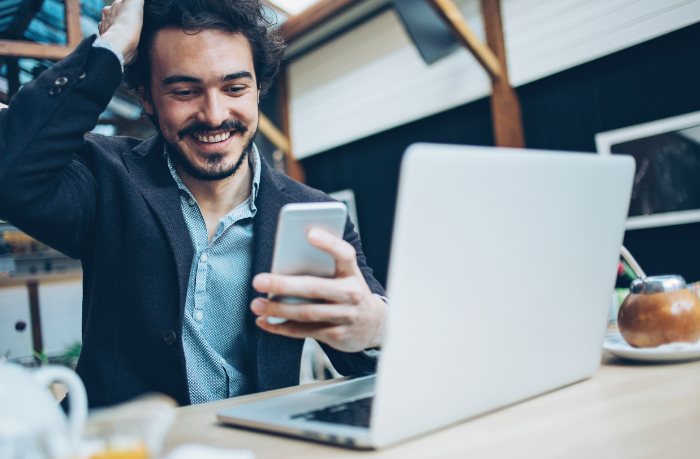 ​​​​​​​​​​​​​​

Loans are subject to approval. Rates, terms and conditions subject to change without notice.

Student Loans and underwriting is made available through BCU. Application processing is available from Credit Union Student Choice on behalf of BCU. Loan servicing and repayment is available from University Accounting Service, LLC on behalf of BCU.

PRESCREEN & OPT-OUT NOTICE: This "prescreen" offer of credit is based on information in your credit report indicating that you meet certain criteria. This offer is not guaranteed if you do not meet our criteria [including income and providing acceptable property as collateral]. If you do not want to receive prescreened offers of credit from this and other companies, call toll free at 1-888-5-OPT-OUT (1-888-567-8688); visit www.optoutprescreen.com to write: Direct Marketing Association, Mail Preference Service, P.O. Box 9008, Farmingdale, NY 11735.